Attractive, affordable rugs, hand-woven in a range of eco-friendly colors.
Who says Earth-Friendly can't be elegant?
Eco Cotton Loom-Hooked Rugs
Springy, Safe, Born for Bare Feet.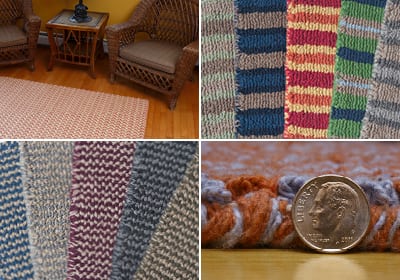 Meet our Plush Pride & Joy.
Sink your feet into the cheerful comfort of our Loom-Hooked Eco Cotton rugs. Handcrafted patterns and a unique springy feel lend cozy credibility to any room.
Earth-friendly, too: They're hand-woven on special looms from our unique recycled Eco Cotton, all without latex backing or adhesives.
Eco Cotton FlatWeave Rugs
Earth-Friendly. Affordable. Durable. Delightful.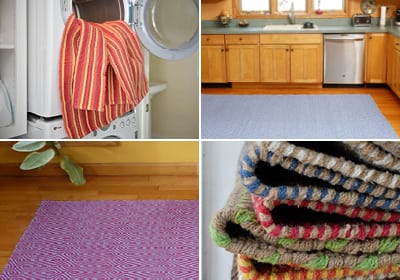 You won't find rugs like these anywhere else.
Using our unique and innovative process, we create colored yarns from recovered textile fiber. Then we hand-weave our cotton rugs from this new yarn without dyes, chemicals, or latex.
The result: delightful, durable rugs that last for years, and won't bleed or fade in the washing machine. They're soft on your feet and spectacular on your floor.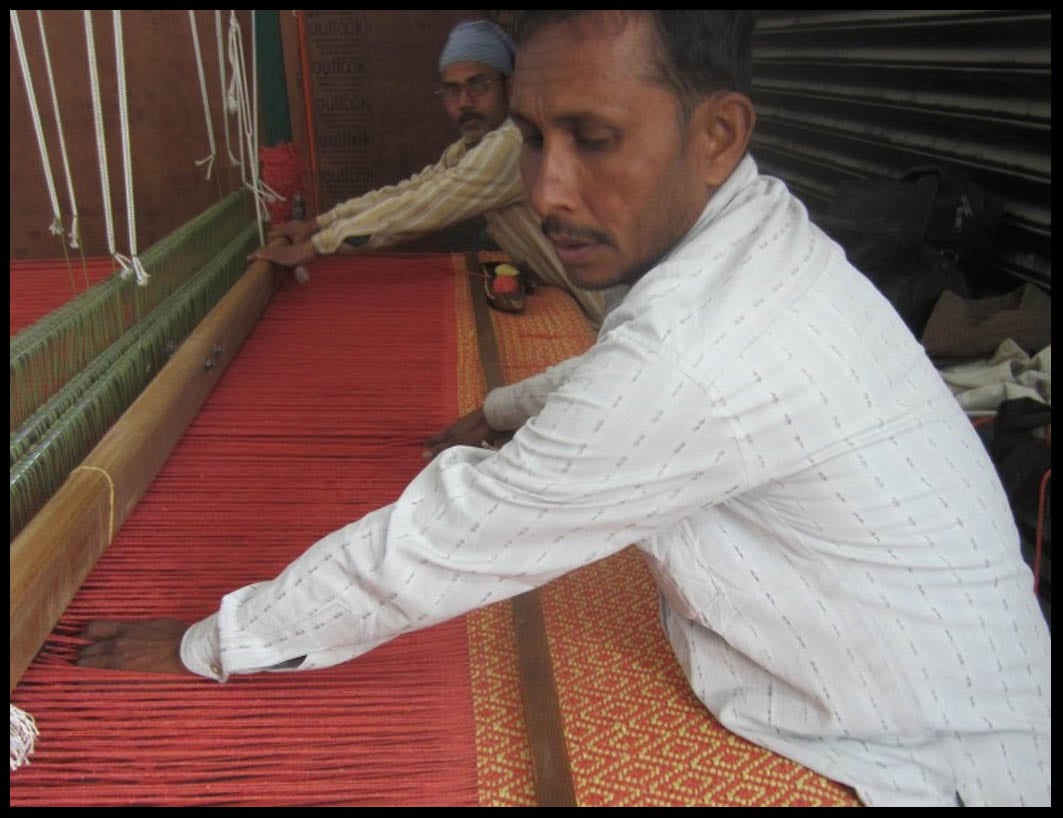 Our Eco Cotton
---
Earth-friendly, practical, sustainable. We spin our Eco Cotton yarns from pre-colored fibers harvested from donated clothing, of which over 85% goes to landfills. We feel that making beautiful rugs in vibrant colors from what would otherwise be wasted is recycling at its best, and brings pride to us and to our customers.
---
Love the earth.
Hand loom expertise.
---
We started our company making our very popular flateave rugs, in a range of stripes and innovative patterns. These easy care rugs can be machine washed and dried. We recently developed an even more comfortable version, our Loom Hooked rugs. These ground-breaking rugs are woven with loops, much like hooked rugs, but without the off-gassing problem.
We expertly hand-craft all of our rugs, using innovative methods to make them Earth-friendly, people-friendly, beautiful, and enduring. We believe the best way to make a rug is to weave it on a loom, using skilled craftsmen, and no dyes or chemicals. The loom locks the yarns together, without the need for latex or glue, which crack and crumble over time, and are not eco-friendly.
---
We think you'll be floored.